Même type de temps pour les prochaines 6 h et il y a de fortes chances que cela se reproduise dans les 5 prochains jours...
Same kind of weather during the next 6 hours and there is likely to happen again in the next 5 days ...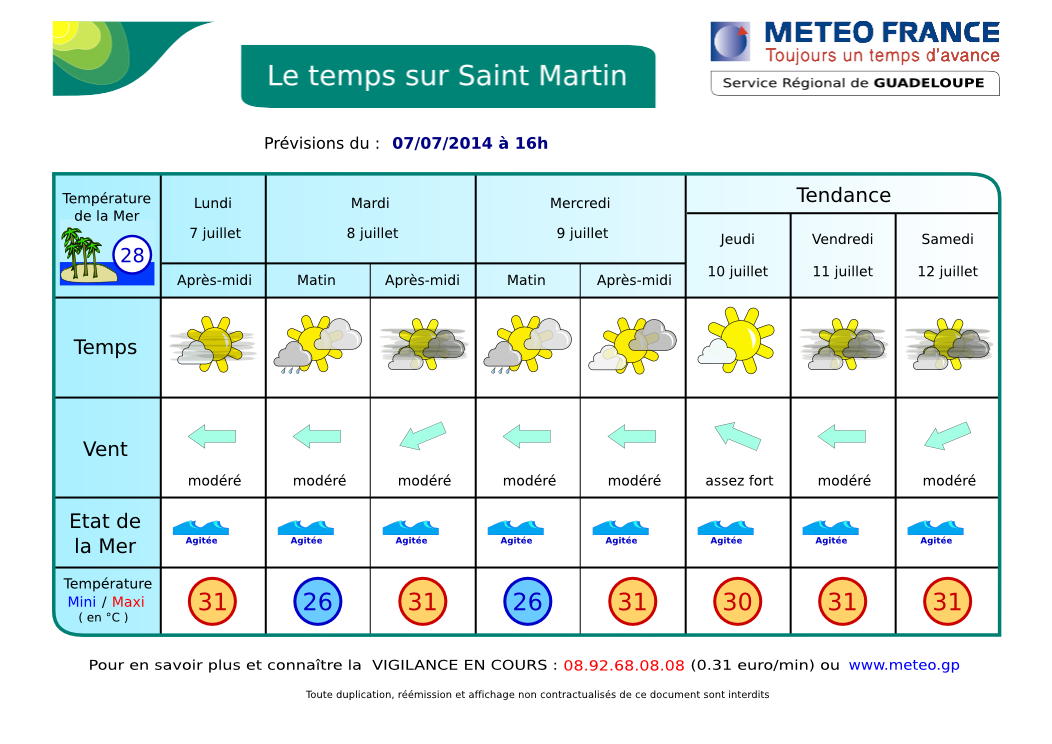 Prévisions Météo-France
Seven Seas, le super-yacht de Steven Spielberg est dans nos eaux...
Autres super-yachts actuellement sous nos yeux:
Amevi
(80 m - voir précédents bulletins. Propriétaire:
Lakshmi Mittal
), Air (81 m, propriétaire: Augusto Perfetti, le roi du bonbon et du chewing-gum...), Pamela V (45 m, joli motor-yacht classique), Milo (voilier-charter de 50 m - Était déjà là l'hiver dernier).
Ro-ro
mixte (Ou "roulier". Transport de remorques et containers + passagers) Orion, 70 m. Plus souvent à Philipsburg.
ORION, ro-ro et passagers.
Ces bulletins par courriel:
ABONNEMENT